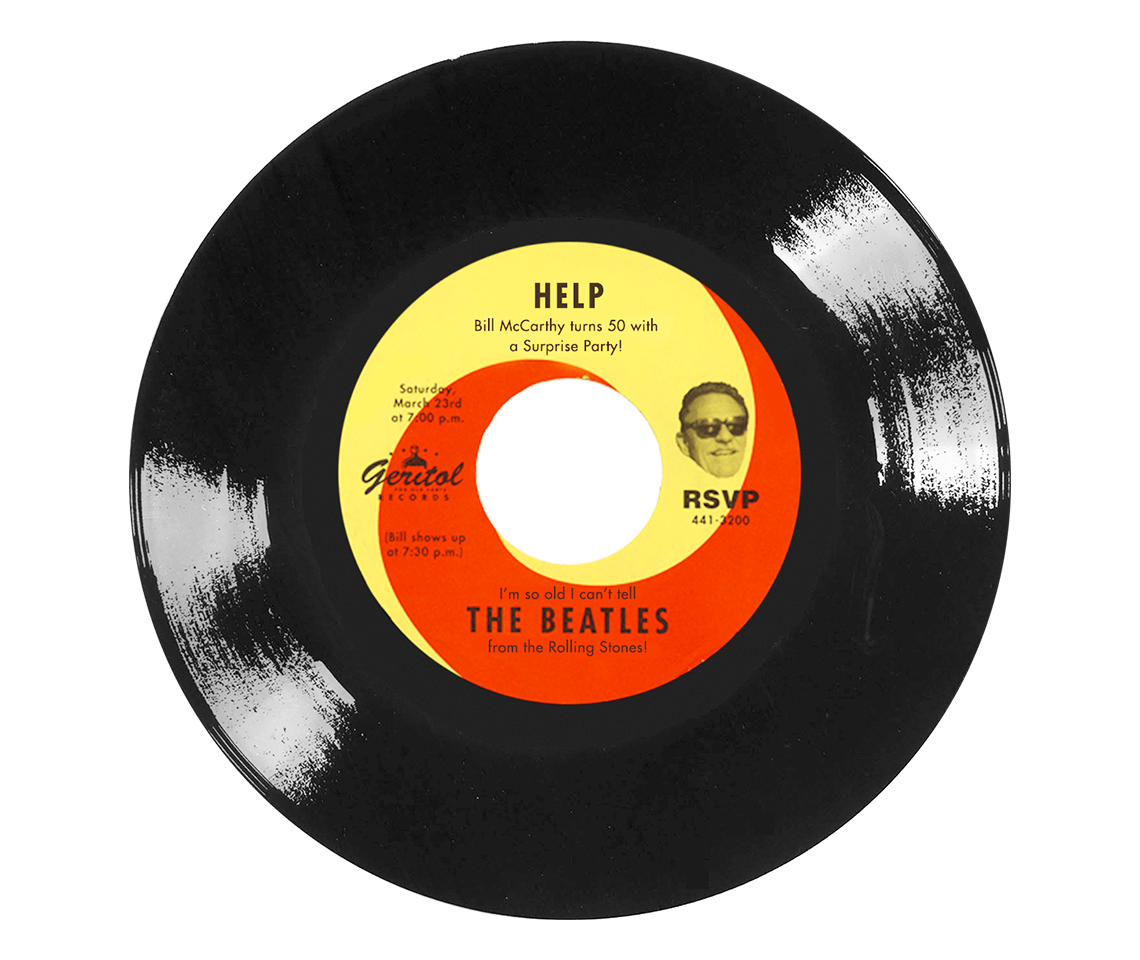 50th Birthday Invitation
Bill's friends sent out these real Beatles 45s with new labels. The flip side features "I'm Down (... and I'm Old, Too!)"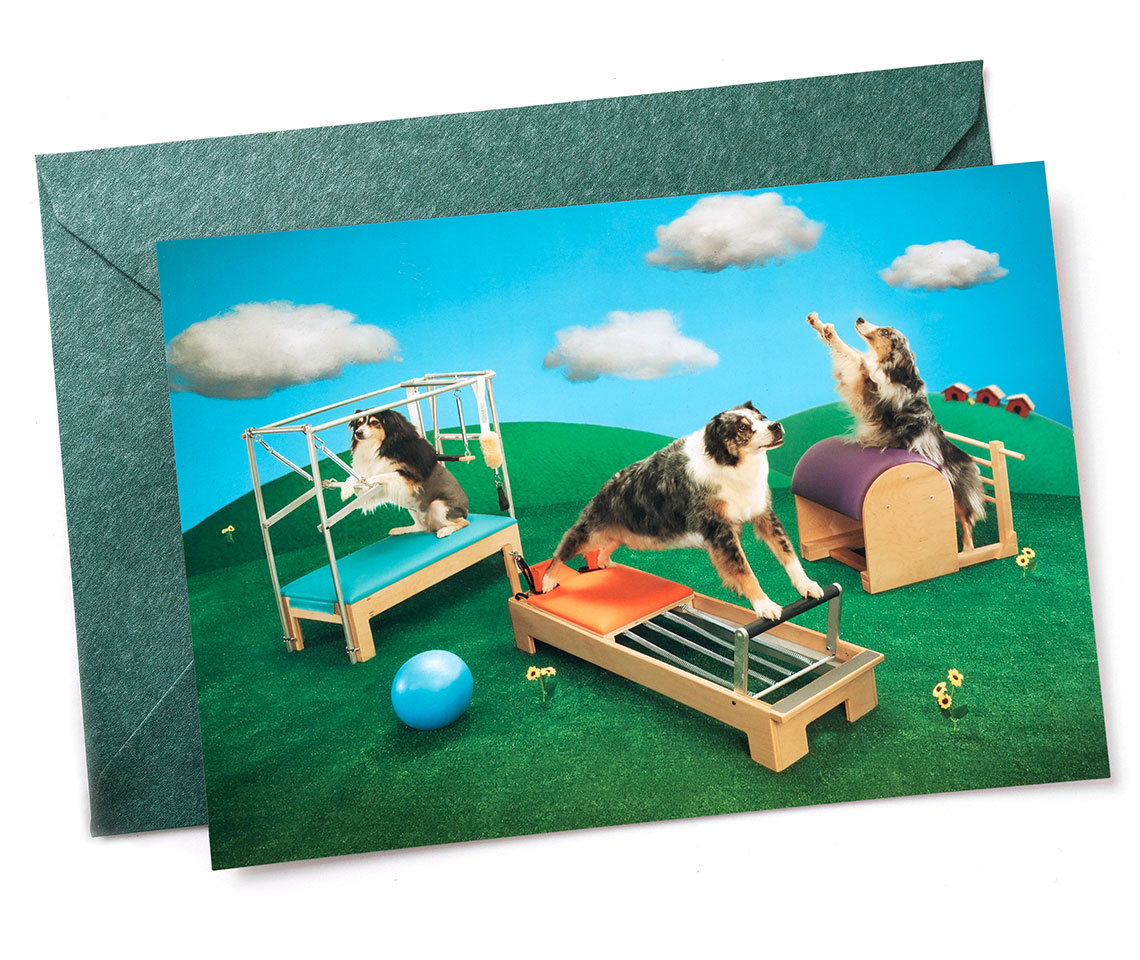 Aussie Pilates
Aussies doing Pilates? Why not? This card was so popular that Balanced Body turned it into a notecard package.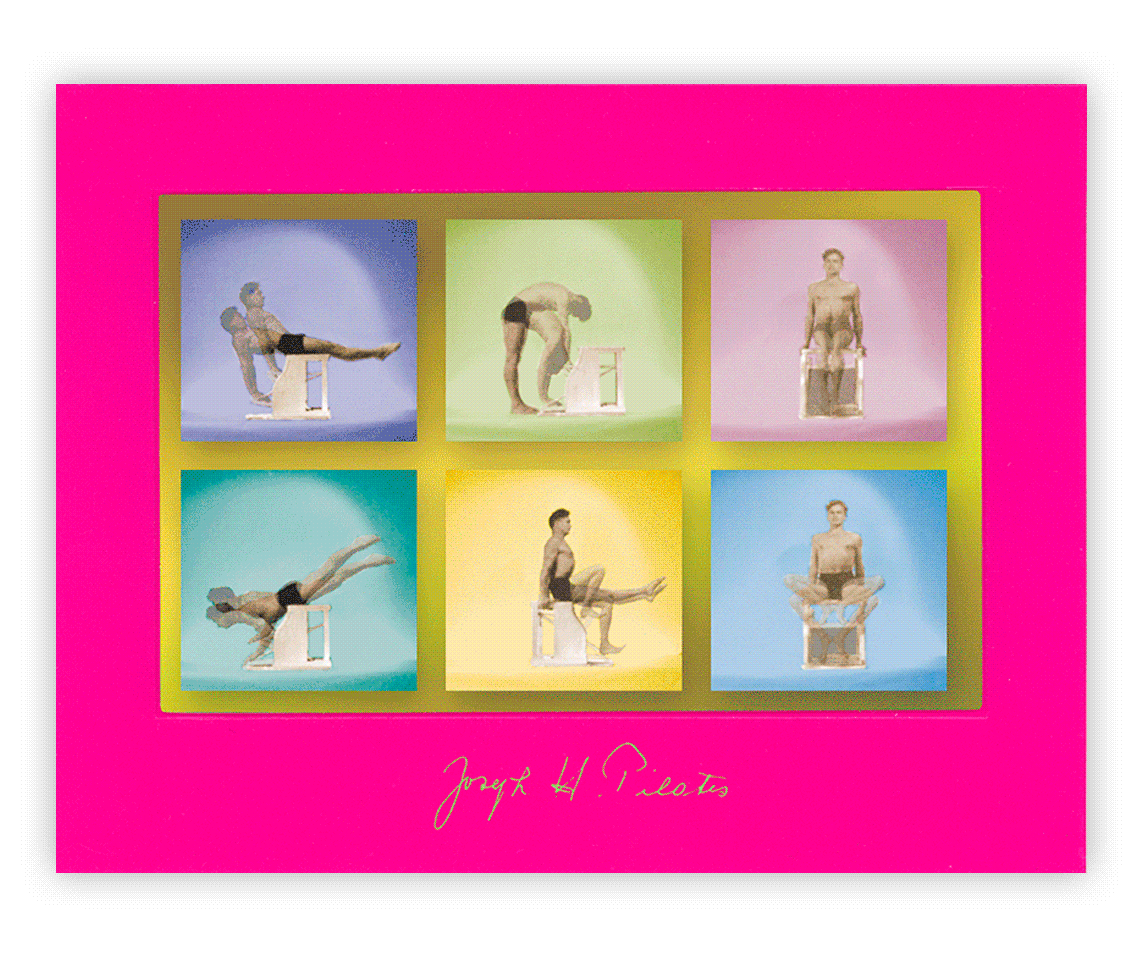 Joseph Pilates 3-D Card
This eye-catching promotion for Balanced Body shows Joseph Pilates performing his original exercises on a Wunda Chair.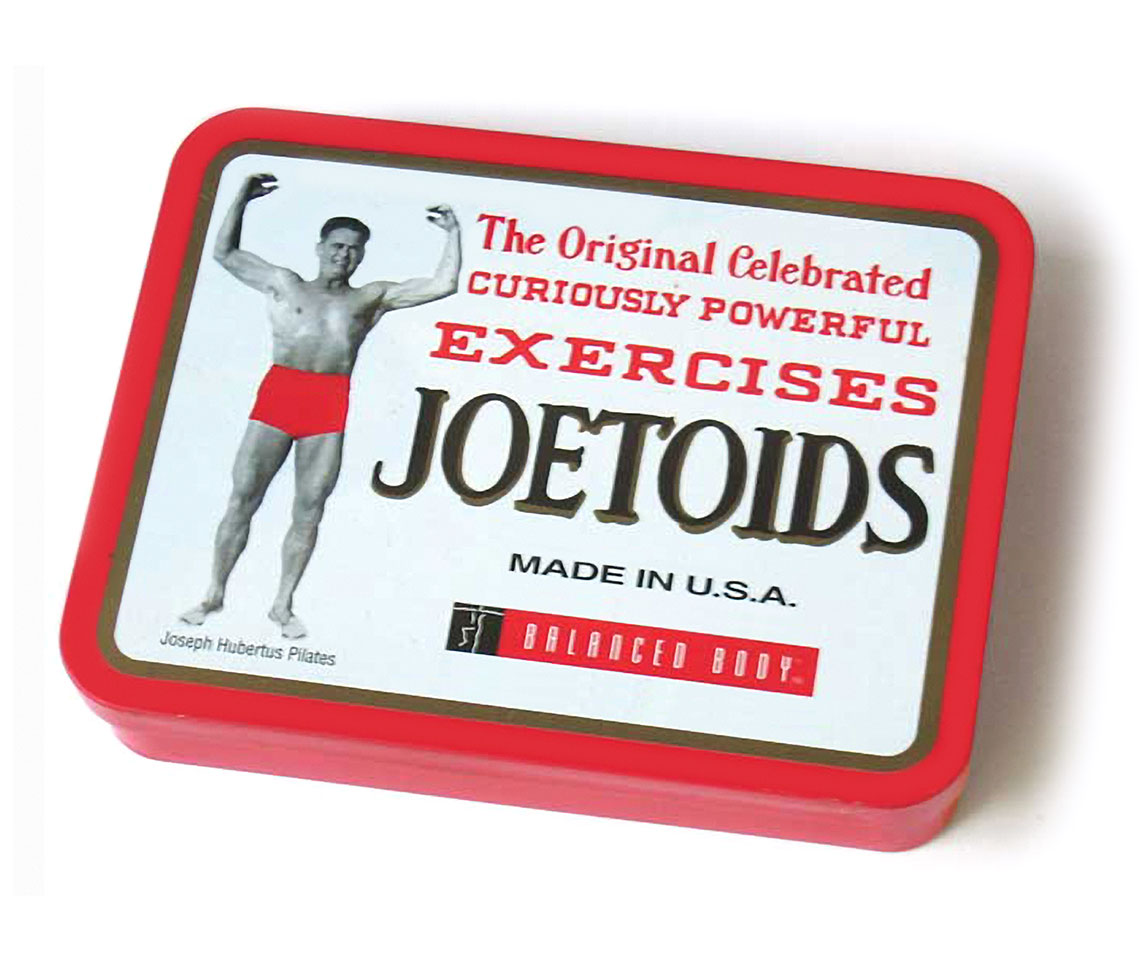 Joetoids
"Altoids" reinvented, featuring Joseph Pilates, the founder of Pilates exercise. Tins packaged with real mints were sent to Pilates studios as a holiday promotion.
Screamin' Color
Edvard Munch's "The Scream" was re-created in candy to promote a Sacramento printer's 6 color press.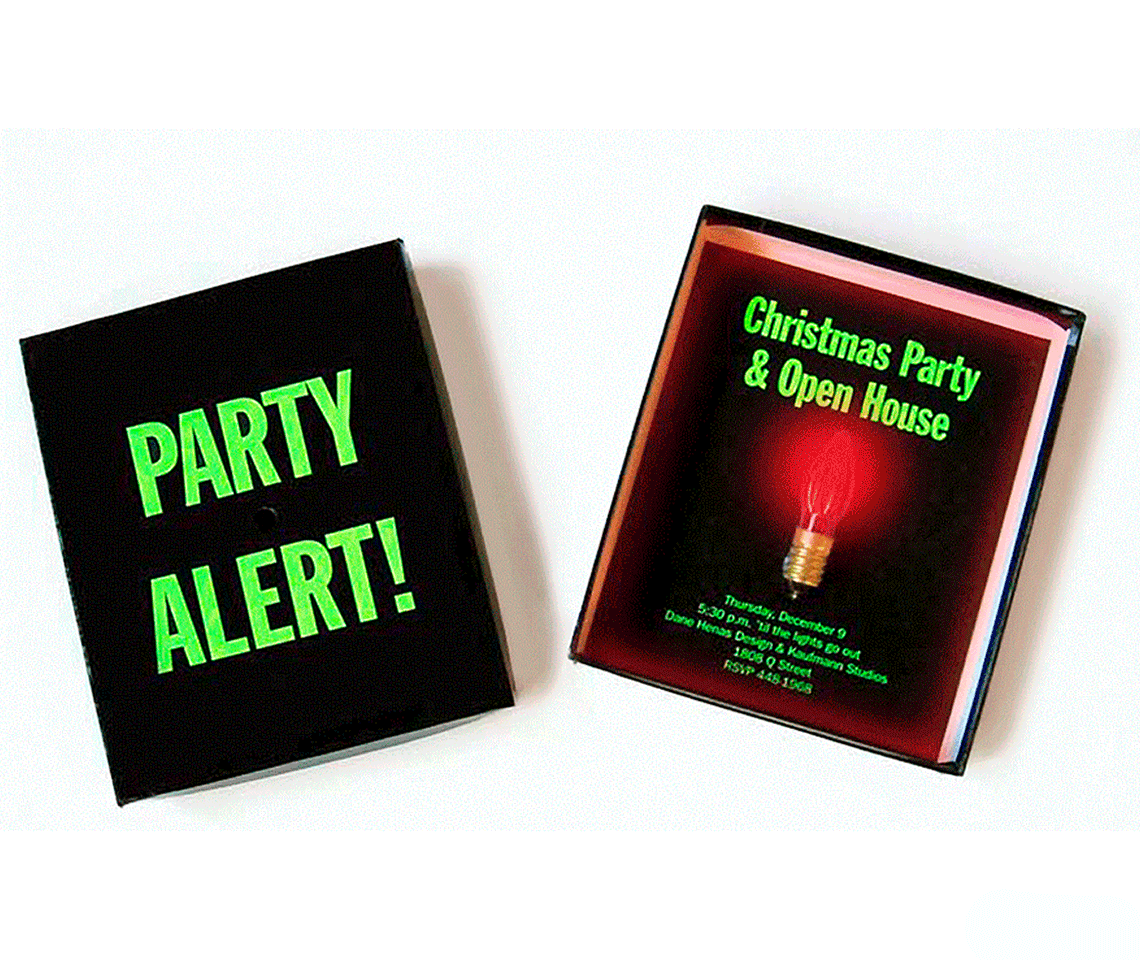 Party Alert!
It was hard to ignore this invitation to our own holiday party. We delivered it in a box, with lights flashing. More fun than an envelope filled with confetti!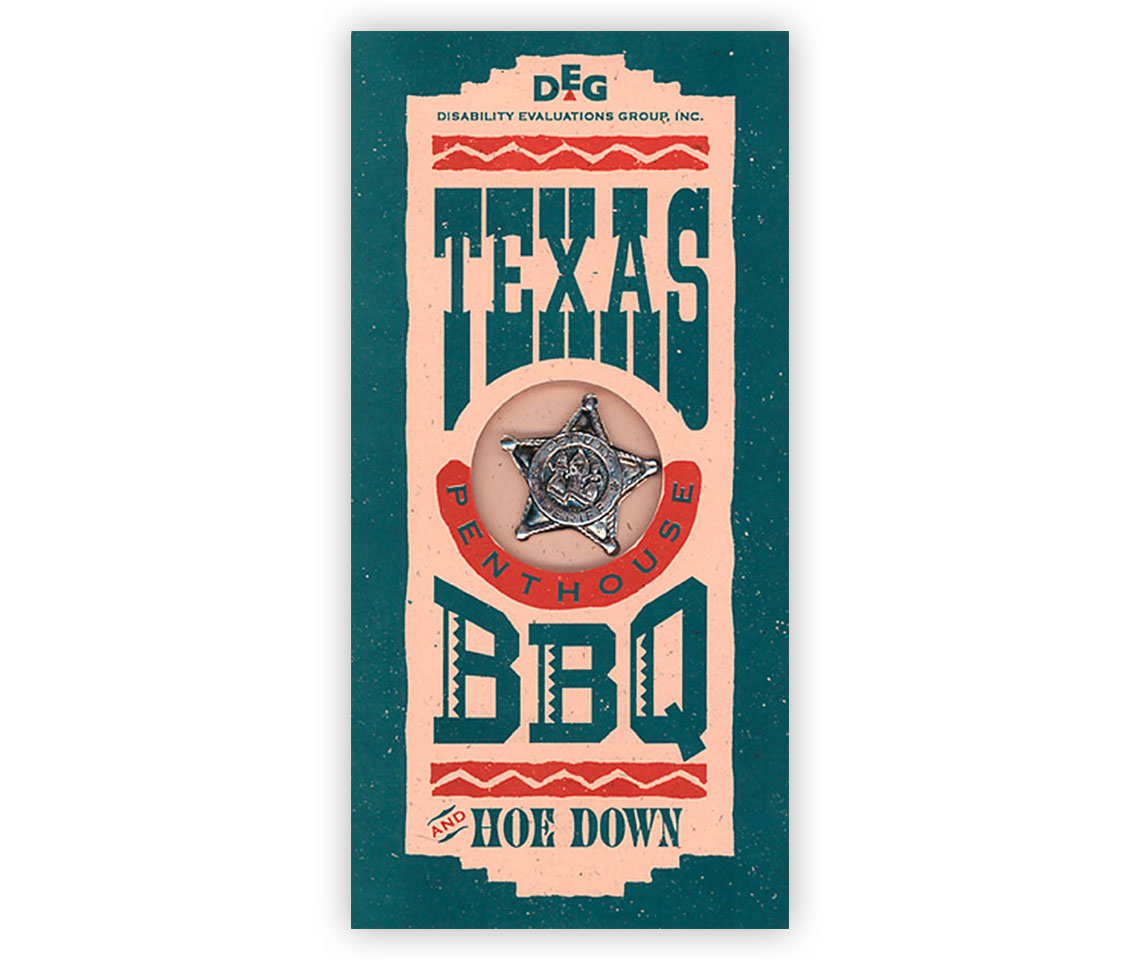 Texas BBQ & Hoe Down
A great party starts with a great invitation. Here, a tin sheriff's badge was the "ticket" to a successful event.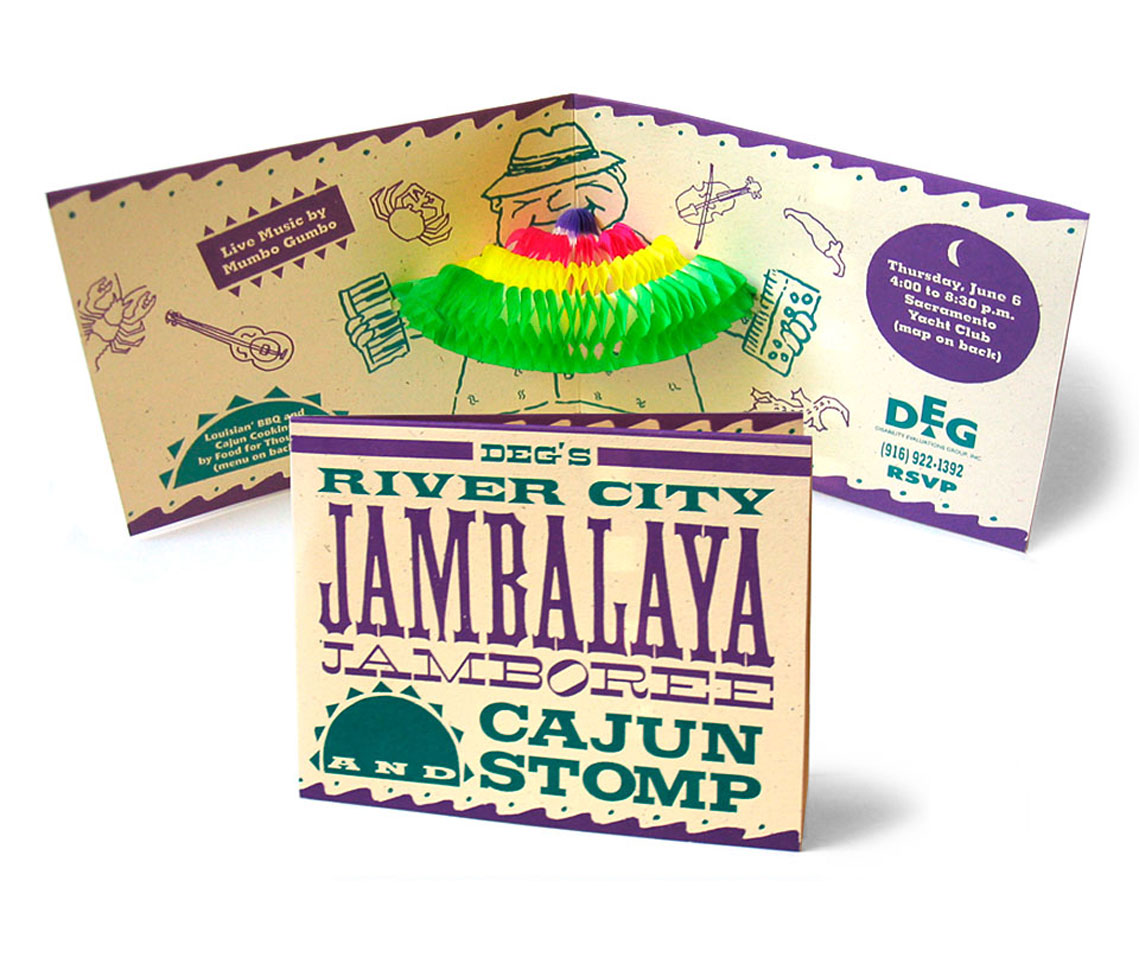 Jambalaya Jamboree Party
This "Jambalaya Jamboree" party invitation opened to a eye-catching 3-D accordion.